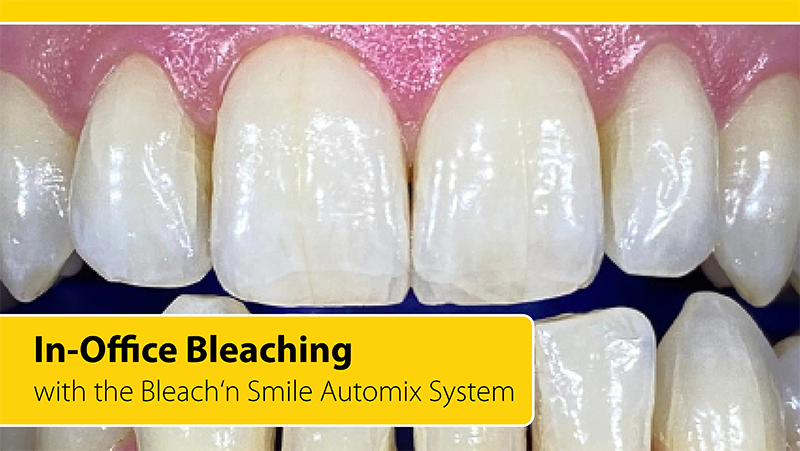 A case report by Fahrije Kelmendi
Preliminary Examination
In-office bleaching treatments always start with a thorough examination of the patient. It is decisive for a bleaching treatment that there are no cavities, i.e. no primary or secondary caries. In-officece bleaching is carried out with a highly active bleaching material. If a highly active bleaching material (hydrogen peroxide) comes into contact with a carious lesion, it can lead to tremendous pain. Therefore, such a preliminary examination is imperative.
Professional Dental Cleaning
The patient must have a professional dental cleaning in order to remove any discoloration before a dental bleaching treatment can be started. Regular professional dental cleanings are a prerequisite for healthy gums, an attractive smile, a confident manner and a pleasant mouthfeel. The patient's tooth shade is determined with a shadeguide and documented with photographs.
Professional dental cleaning, step by step: 1. Evaluation of the present situation of dental health, gingiva and oral hygiene. 2. Evaluation of existing dental plaque. 3. Tartar removal. 4. Airflow, curettage if necessary. 5. Polishing with a polishing paste. 6. Cleaning and smoothing the interdental spaces. 7. Flushing the gingival pockets. 8. Fluoridation of the teeth. 9. Instructions for individual oral hygiene.

Treatment
The actual dental bleaching procedure starts with different protective measures. The patient receives protective goggles and a water-proof dental bib to wear. It is self-evident that the dentist and all dental staff wear protective gloves and a face mask for each dental treatment.
To start the treatment, the Bleach'n Smile Dental Dam, a flowable light-curing protective dam material, is applied directly from the syringe. The material is easy to place and it develops little heat when curing. It stays elastic and protects the gingiva during the bleaching procedure.

To activate the bleaching material, it is applied and spread accurately and in circular motion. After three sessions with a reaction of 10 min. each, the bleaching treatment is completed. The bleaching material is removed with a large suction cannula. The staff also wears protective goggles for this part of the treatment.

Next, Bleach'n Smile Dental Dam is removed. In a final step, the After Bleaching Care is applied. It serves to remineralize and to desensitize the teeth. Before leaving the practice, the patient is instructed not to consume any coloring foodstuffs or drinks within the next 48 hours.

Conclusion
The results that I have obtained with the Bleach'n Smile Automix System have completely convinced me. In particular, it is the combination of a very strong bleaching effect and the fact that my patients do not complain about hypersensitivity.
Please note: This case study is not an instruction leafet. Please adhere to the instructions provided with the material and/or equipment. The responsibility for the treatment remains with the attending dentist.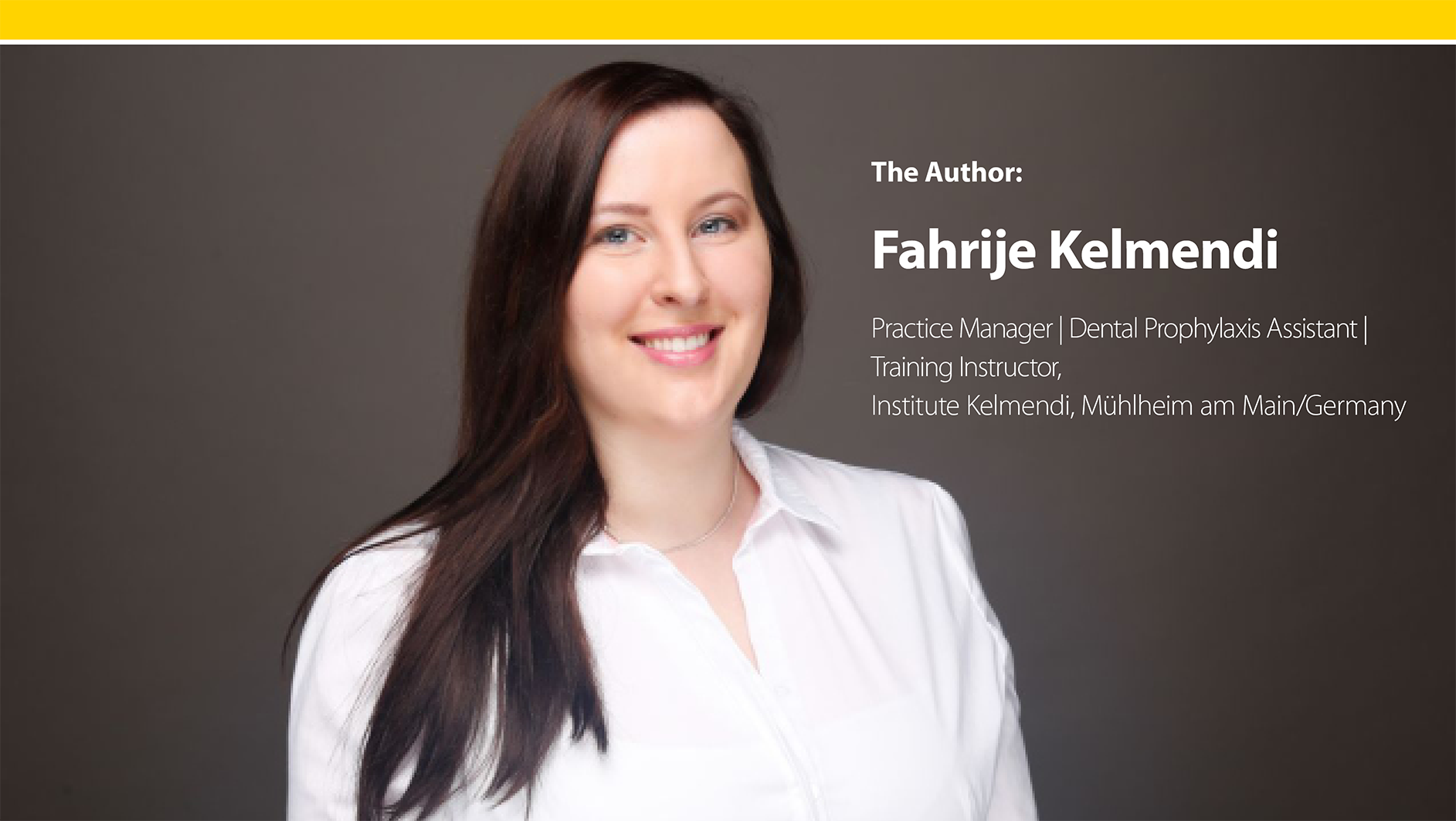 Download this case study as PDF file:
Read now!