zebris 4 channel EMG system
Order number: 522064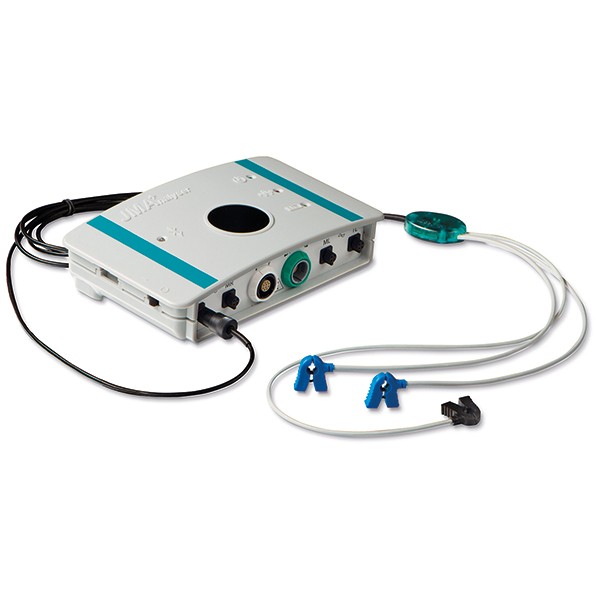 Image can differ
Note
For the purchase of this product please contact our service team
Request offer
Questions about the product? We are glad to be here for you!
The  myography system  for analysis of  muscle function . Perfectly integrated into the JMA...
more
Product information "zebris 4 channel EMG system"
The myography system for analysis of muscle function. Perfectly integrated into the JMA system using Bluetooth connection.
The optional cordless Bluetooth measuring system contains the measurement adapter, up to 8 EMG amplifier cables as well as the evaluation software, and it records muscle action potential using bipolar skin surface electrodes. The system allows functional tests of the anterior temporal and masseter muscle groups. Measurement is made on both sides using active electronic electrode cables. EMG activity is accurately and reliably detected without any cables. Ready-for-use disposable electrodes considerably simplify the operation. Results are displayed on the computer in real-time, and automatically prepared for reporting.
Evaluation reports show the following:
The muscles' resting tone
Muscle activity when biting
Pattern of recruitment and muscular fatigue
Up to 3 measurements of any one type can be compared directly with each other.
Technical data (basic unit):
Number of analog channels: 8
Number of digital channels: 4
Measuring rate resolution: 1000 Hz per channel
Internal buffer memory: 12 Bit
Memory retention time in case of an interrupted radio connection: 512 kB, 1 min. (4 channels, 1000 Hz)