Paint Acryl 100ml carving acrylic liquid
Order number: 629320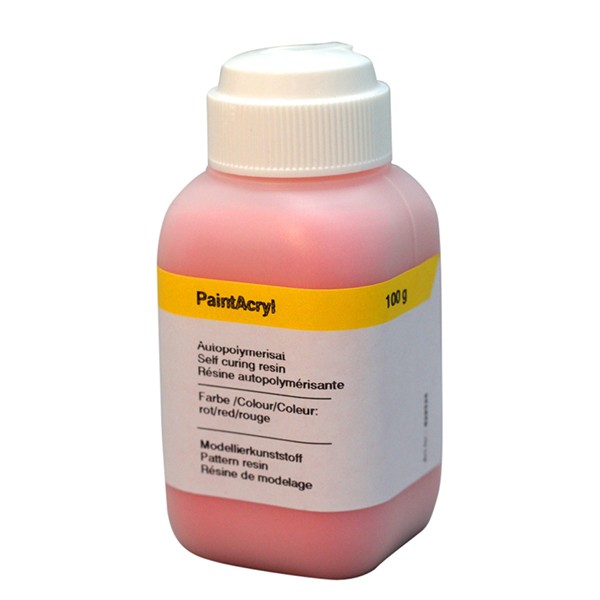 Image can differ
Note
For the purchase of this product please contact our service team
Request offer
Questions about the product? We are glad to be here for you!
Refill pack of powder for  modelling acrylic  PaintAcryl. Cold curing  modelling acrylic . for...
more
Product information "Paint Acryl 100ml carving acrylic liquid"
Refill pack of powder for modelling acrylic PaintAcryl.
Cold curing modelling acrylic. for modelling telescopic crowns. The acrylic can be fully burned out and is easy to model.
Benefits:
PaintAcyrl is easy to work with and saves you time.
It can be applied in coats and re-worked.
It has outstanding swelling properties.
The polymer is extremely fine-grained.
The brush tip, moistened with monomer, is saturated with the polymer in a flash.
PaintAcryl does not run or disperse.
It burns off without leaving any trace, giving a smooth cast surface.
No noticeable shrinkage during polymerisation.
Rapid hardening in max. 4 minutes, completely non porous.
Models are highly stable and extremely accurate. Even the thinnest models can be taken out without any warping. Due to the high degree of transparency of the material, a very high level of wall thickness control can be achieved when modelling and preparing.