Thrilling, Inspiring and Motivating
3. CAD/CAM-Event: Schütz Dental presents keys to success
Create excitement with the proper concept. The 3. CAD/CAM-Event by Schütz Dental focussed on the presentation of inspiring concepts, solutions and products which have been implemented practically in dental lab and practice routines. At Campus Kronberg/Germany, 13 speakers introduced successful concepts for the digital dental workflow and critically discussed the status quo of digitization. The patients, the dentists and the users are of utmost importance in this context. "Because only if I am convinced of what I am doing, I can share and spread the excitement." Mr. Michael Stock (Sales Manager Germany, Schütz Dental) told the 150 participants during his speech about the digital world. The 3. CAD/CAM-Event aimed at dentists and dental technicians who would like to be a step ahead of their competition.

NO LIMITS – How do I reach my objective?
For Joey Kelly, it all started with a bet. Could he create a stress compensation for his work with the "Kelly Family" by engaging in endurance sports?
Vividly, the 44-year-old described his life as a business man and an endurance athlete, and how he consistently pursues his chosen path with courage, will power and passion. A goal - a dream - a team – with this guiding principle, the Kelly Family lived in the nineties and enjoyed tremendous success in the music business. These experiences taught the large family to pursue their objectives purposefully, with absolute discipline and lots of ambition, and to set themselves new objectives constantly. Joey Kelly ran over 40 marathons, more than 30 ultramarathons and 9 desert races, and he participated in the bicycle "Race Across America" from the west coast to the east coast of the USA three times. Up until today, he holds the world record for completing 8 Ironman triathlons within one single year. His participation in the 10-day "Race to the South Pole" with the German team (amongst his team mates: German talkshow host Markus Lanz) at temperatures of up to -40 °C, is legendary.
"If you are focussed on the goal ahead, pursue it consistently. The first step is the most difficult step, but it is also the most important step!" These closing words inspired the complete audience. A captivating speech coming from a celebrity who remains modest and down-to-earth, and who was pleased to mingle with the participants later that evening and to take part in many interesting discussions.

New technologies will always draw the customers' interest
Amaze, surprise, excite - this is the main focus of Dipl.-ZT Olaf von Iperen (Dental Lab van Iperen, Wachtberg/Germany), because "Enthusiasm for a cause is the basis for any type of success." The Master Dental Technician spoke of a "dental excitement factor" which means that he likes to surprise his customers. The element of surprise plays a major part when trying to inspire customers.
It is exciting and makes the customer believe that they experience something very special – this objective is not only achieved with dental technology, but also with knowledge, for instance. "Implantology and digital function analysis are the greatest growth markets and there are many new developments every year. In five years, every 7th crown will be implant-supported." Olaf van Iperen got to the heart of it: "For us dental technicians, this means that we have to have a much closer look at the subjects implantology and digital function analysis. We have to learn how CMD measurements are done, we have to know how to read radiographs or CT/DVT data and which systems are used in which situation. Gather knowledge that benefits your customers. This is how you win and retain customers, today and in the future!"

Find the patient's balance point
Knowledge about CMD, digital function analysis and functional circumstances is a concern of Jan-Holger Bellmann (Bellmann Dentalstudio, Rastede/Germany). It is decisive to learn as much as possible about the patients, about their desires, their initial situation and their bearing. Part of this are the habitual bite, the posture and the determination of "angle classes". In his opinion, those are a the key foundation of any restoration. "Patients suffering from CMD are the result of developmental dysfunctions, which were caused by oral respiration in early childhood, by chronical allergies or an abnormal position of the tongue." MDT Jan-Holger Bellmann has specialized his lab to patient communication: "50 % of my work day are communication." He uses the zebris jaw measurement system in connection with the PlaneFinder system. For him, this system is a great success. The data obtained on the natural head position, the intensive perception and the detailed analysis of the facial situation are of utmost importance for the production of trouble-free dental restorations for an overjoyed patient!"

From the past to the future
Dentist Siegfried Leder (Metropol Medical Center, Nürnberg/Germany) agrees with Jan-Holger Bellmann. For him, "...the clinical function analysis should become obligational before producing a dental restoration!" It is one of the successful concepts in dental practice and dental lab. Siegfried Leder and his dental technician obtain a trouble-free function and occlusal plane with help of the modified FGP-technology (Functionally Generated Path). Under masticatory force, a functional and statistically anatomic registration is produced for a patient. The registration is mounted in a precision articulator after transfer and adjustment. This precise way of mounting facilitates the production of excellent occlusal structures specifically for the patient. Additional chair-side grinding becomes extremely rare. "The occlusal relief is important." was one of Siegfried Leder's clear statements. Digitization offers a significant additional benefit. The zebris measuring data are available in digital format and can be implemented easily. But, despite all benefits of digitization, Siegfried Leder warns: "We have to control the digital world. Do not let the digital world control you." He impressed all participants with his dynamic, energetic and motivating speech.

Do not skip the analog preparation
Perfect preparations - perfect impressions - perfect bite registration: Today's restorations offer an enormous number of options for dentists and dental technicians. The digital workflow supports smooth work processes between dental practice and dental lab. Dentist Piet Troost presented his efficient preparation concept including preparations for ceramic restorations, highly precise bite registration and current analog/digital registrations. "Within three minutes, one can design a ceramic preparation with maximum results." The dentist decides which procedure (analog or digital) is most beneficial for a clinical situation. Most important is that the dentist creates a correct bite. Piet Troost is certain of one fact: "With zebris analysis, a dentist is on the safe side and provides the lab with the perfect basis for remarkable results with an optimal bite!"

Combination restoration 4.0
"Dental technicians become pilots in the digital world." The two Master Dental Technicians Jan Berger and Daniel Seebald came onto stage with great enthusiasm. Both are dental technicians of generation Y, who concentrate on the future and especially on the implementation of digital workflows in dental technology: "Everyone is allowed to work digitally at our lab!" At their lab, Berger Zahntechnik, they have implemented the 'Combination restoration 4.0' - a digital workflow for the production of telescopic restorations. The primary parts are produced with help of the tactile Renishaw scanner in order to obtain the required precision. In their opinion, this is a future-oriented, safe workflow with predictable and reproducible aesthetic results. Both dental technicians see automated production processes as a means for increasing the quality and the effectiveness of their lab. What's more, a digital data transfer facilitates a quicker and more direct communication with the dentists. It was an inspiring speech that illustrated how CAD/CAM creates enthusiasm.



5.000 milled bite splints
With the digital bite splint workflow 2.0, Master Dental Technician Daniel Kirndörfer (Practice Lab edel&weiss, Nuremberg/Germany) presented another CAD/CAM-based concept which is practice oriented and easy to implement. His presentation bore the name "CAD/CAM and function under your control" and he demonstrated his successful concept with help of a video. "First, patients are measured with zebris," Daniel Kirndörfer explains, "next, the digital workflow starts with adjusting the fully adjustable articulator and the design of the bite splint in the Tizian Creativ RT CAD-Software (Schütz Dental)." After setting the occlusal contact points, the dental technical designs the proportions between the posterior teeth and canines. The construction is smoothened with the software, the proportions of posterior teeth and canines are ground in and the STL data set is calculated. Tizian Cut 5 smart (Schütz Dental) mills the open STL data set. Milling is followed by the analog finishing, the occlusion check and - after a perfect fit is obtained - the final polish. Done! Modern bite splint technology is easy and can be implemented in a practice or in a dental lab effectively. The patients are extremely satisfied with the results!"

Navigating the zirconium maze
Sabrina, Franz and Karl are patients of MDT Philipp Krywun (Krywun Dentaltechnik, Straubing/Germany). They received zirconium dioxide restorations from his lab. Or perhaps zirconia, zirconium oxide or rather ZrO2? The three patients came to Philipp Krywun's lab with high aesthetic demands and they were thrilled with the all-ceramic restorations offered.
Philipp Krywun himself has also got a high aesthetic demand towards the material zirconium dioxide. In his presentation, he focussed on the basic classification of the material and his own requirements. The material must show a good machinability resulting in minimal wear on the tools and a low scrap rate with the milled frameworks. In addition, options with different translucencies/opacities, long-term stability and easy, reproducible coloring techniques are on demand. The speaker offered helpful tips for better machinability of zirconium dioxide, "... to avoid chipping, zirconium dioxide must be treated in a special way. In the end it is patients like Sabrina, Franz and Karl, whom we would like to inspire." An extremely motivating speech on a CAD/CAM-machined material which will come up to the highest expectations, if treated properly.

Digital dental transformation
"Am I still lively enough to keep up with digitization?" MDT Hindrik Dehnbostel (CADSPEED, Nienhagen/Germany) started his speech on the digital transformation process with this quote from Angela Merkel. Presently, there are only two ways in dental medicine and dental technology - the analog way and the digital way. But just like in other fields of industry, the development of digital technologies is unstoppable and it may have already advanced to a completely new level. "The digital impression is close at hand - not because industry pushes it, but because patients love the intraoral scanner!" With his passionate plea for dental technology, Hindrik Dehnbostel appealed to see the transformation as an opportunity and to cut one's own path, "... because only those who are brave enough to try something new will be able to change things."

CAD/CAM is a 'cash cow'
More and more manual worksteps in dental technology are taken over by software and milling machines. Business economist Werner Weidhüner (Weidhüner & Partner, Lahr/Germany) spoke of a current market share of 38 % of CAD/CAM-produced restorations in commercial dental labs (domestic production). He presented numbers which implied that, in the future, the total digital workflow will have a share of 80 %. This total digital workflow will start with digital jaw measurement and will end with the finished restoration. Positioning a commercial lab well with a profound marketing concept will therefore be all the more important in the near-term. A prerequisite for a concept is a targeted market research: Which businesses serve the same market? What is my mix of customers? How is my customer's spending? The answers to these questions will help to define marketing objectives which will be instrumental in optimizing a lab's marketing mix. Werner Weidhüner advised everyone in the audience to include economic figures in one's strategies, because in a dental product portfolio, 'cash cows'* are much more desirable than low margin products.
*cash cow: "A consistently profitable business, property, or product whose profits are used to finance a company's investments in other areas." (source: merriam-webster.com)

Precision is on high demand
Designed, developed and made in Germany – imes-icore sets a benchmark for technological innovation in dental industry. "Always act in the customers' best interest." says Sebastian Henkel (Sales Manager imes-icore GmbH, Germany) and means the very intensive joint research and development of a digital workflow with cooperation partner Schütz Dental. Reproducible milling precision is provided on the hardware end by means of continually extended and further developed drive technology (step motors, servomotors or linear motors). The tools must be highly precise, as well, to give dental labs the means to supply solid, stable and reproducible restorations to dentists and patients. imes-icore attaches highest importance to tool tension and tool quality. Another benefit for the customers: The integrated zero-point mounting system in Tizian Cut 5.2 facilitates a simple change of the blank including the blank holder by the touch of a button within only 5 seconds. imes-icore and Schütz Dental offer the only "made in Germany"-system without license fees in the market segment of table-top milling machines - a future-oriented step towards 'Digital 2.0'.

Dental practice marketing 4.0
"The heart of digitization is the patient." With these words, Prof. Dr. Gerhard Riegl (Augsburg/Germany) started his speech, motivating his audience to become the best personal 'patient whisperers' there are. Products and services are interchangeable. What is not replaceable, however, is a unique patient loyalty respectively customer retention, establishes Prof. Dr. Riegl while pleading for an improvement of the social and advisory expertise of dentists and dental technicians.
In dentistry and dental technology 4.0, there are numerous options such as imaging systems, single visit dentistry and personalized digital networking of dental practice and dental lab. Patient care 4.0 is even more comprehensive. It demands a more personalized patient communication, a pleasant atmosphere in a dental practice at every visit, empathic use of valuable data and more time per patient. "Turn all your co-workers into brand representatives, everytime they communicate with a patient." is one of the many suggestions the scientist made. This is how you impress nowaday's patients!
The 3. CAD/CAM-Event remains unforgettable, because - once again - it impressed the participants, created a positive spirit and motivated the audience to a confident outlook on the future. A future with CAD/CAM technologies and results that will inspire the patients. Schütz Dental has succeeded in linking professional competence in dentistry and dental technology with marketing and enthusiasm. During the two-day event, the speakers honestly and critically presented many different concepts of daily practice in modern dentistry and dental technology. Schütz Dental is going to continue helping to shape dental digitization in a forward-looking way. With their CAD/CAM-Event, they set another future-oriented mark.

"After the event is before the event." With these closing words, Michael Stock concluded a top-class event in which the benefit of CAD/CAM technology for the dental world, intensive networking amongst peers and established concepts of success were paramount.
Until then see our other events: Events >>
Statements of participants
Do not drive yourself crazy, help yourself with knowledge!
"This event has clearly shown that we have to deal actively with digitization in dental technology. We have to get ready for the generation 2030. I have received many valuable suggestions in the dynamic and thrilling presentations which I can easily implement in my dental lab, such as the helpful tipps on machining zirconium dioxide. The event was especially interesting to me, as several of the speakers will also speak at our Curriculum 2018 in Oldenburg/Germany. It was a great opportunity to meet them and to learn about their skills as speakers. Everything was top-class, the location, the food and the selection of topics. I would like to thank Schütz Dental for the perfect organization."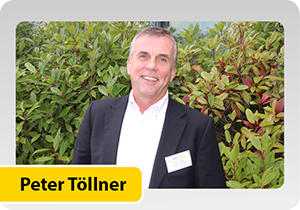 Peter Töllner, ZPT Dental – Oldenburg
There are more options today
"The CAD/CAM-Event has brought many new insights for me and it completely came up to my expectations. I wanted to see, how far our peers have advanced in digital technology, wanted to receive new impulses and wanted to benefit from our peers' experiences. It was a success , even though I will have to give up some of my ideas on inner geometries of telescopic restorations, once I am going to start using CAD/CAM technology. It was a comprehensive and, most of all, honest event where subjects were looked at critically and discussed openly. The selection of topics was excellent and very diverse. It was just great! A special praise to the organizers. The greatest insight for me: There are many more options with CAD/CAM today than I ever thought."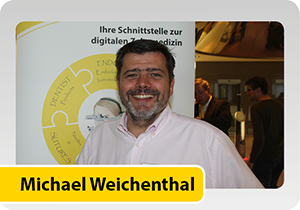 Michael Weichenthal, Zahnmanufaktur Hilden
My expectations were exceeded!
This was an event in the true sense of the word. An excellently organized venue with a successful mix of presentations and networking, and with an enjoyable supporting program. The speakers showed enthusiasm and ambition to familiarize the audience with their specific topics and to give them tips on the positioning of a business. What I learned from this event: I have to share my excitement for the digital world with my co-workers. I am taking away many new impressions, especially from the numerous conversations I had with my peers. An extraordinary event that exceeded all my expectations!"

Markus Krimphoff, Zahntechnik Krimphoff