The "face" of your practice!
How to create a convincing website.
This is a guest contribution from "netzdirektion" for Schütz Dental.
Imagine a patient, entering your clinic and looking around with a puzzled face, suddenly turning on their heel without returning ever again. This is certainly not an everyday event in your office. The internet however, looks quite differently – literally. Your patients probably won't hesitate to shut the door whenever they are not convinced at first sight.

In order to get a working concept for your website design you'll need to switch perspectives and try to understand what your patients need and what content they are looking for.
In the following we will provide you with 5 important hints on how to create an authentic and user-friendly website:
1. Keep it simple.
This is a key principle in any design process. However it's important to mention because there's probably nothing worse than complexity in usability. Your patients would want to find their way on your website as easily as if they are inside your clinic. So make sure that your website's structure is manageable and your content stripped-down to the point.
2. Reach out to your patients.
Whenever patients visit your website, they'll probably do it for one of the following three reasons:
1. They are looking for contact details in order to make an appointment.
2. They are seeking your address or directions to your clinic.
3. They need to get an overview of your services.
Therefore these issues should be in focus while designing your online presence. Several practises are already using online appointments or contact forms in order to reduce workload for their teams. Many questions can be answered on your website right from the start. That saves your patients from getting frustrated when they are put on hold on the phone.
3. Show your colours. Keep face.
Many websites lack in authenticity because they tried too hard. For that reason it's important to not only be aware of the unique characteristics of your practise but also to express them visually. Create a positive and convincing impression of your practice by filling your online presence with life. Team photos and a portrait of your clinic will create an emotional level, allowing the patients to connect with you. Yet it is important to remain authentic and not to get lost in a combination of stock photos and prismatic colours.
4. Communicate effectively.
Studies have already proven the importance of good communication between doctors and their patients. Naturally this goes hand in hand with your online presence, as well in terms of design as in terms of content. Make sure to provide thought-out structure for your website. Important content could be highlighted on your front page. Also keep texts short and precise.
5. Keep your content up to date.
Providing a website always goes along with a need for currency. Therefore keep in mind to update your content regularly. Otherwise your patients could easily get frustrated from dealing with outdated contact details or broken forms. The same goes for your design which should be reviewed once a year. Outdated websites are often linked to an outdated practice.
This is a guest contribution from "netzdirektion Gesellschaft für digitale Wertarbeit mbH". Therefore, we cannot accept any responsibility or liability for the validity of the content.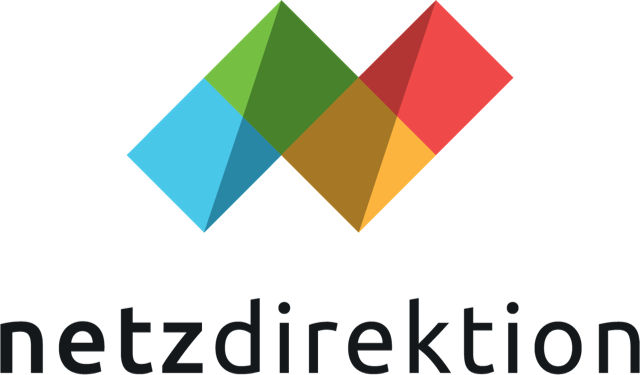 Author: Lisa Hofstädter, netzdirektion
The netzdirektion | Gesellschaft für digitale Wertarbeit mbH is a digital agency from Groß-Gerau near Frankfurt. Since 2007, we have been designing, developing, hosting and managing onlineshops, websites and web applications. As a technological basis, we like to use systems such as Shopware or Contao. We use Symfony oder Laravel for the development of our own applications.
Learn more about our services: www.netzdirektion.de
---