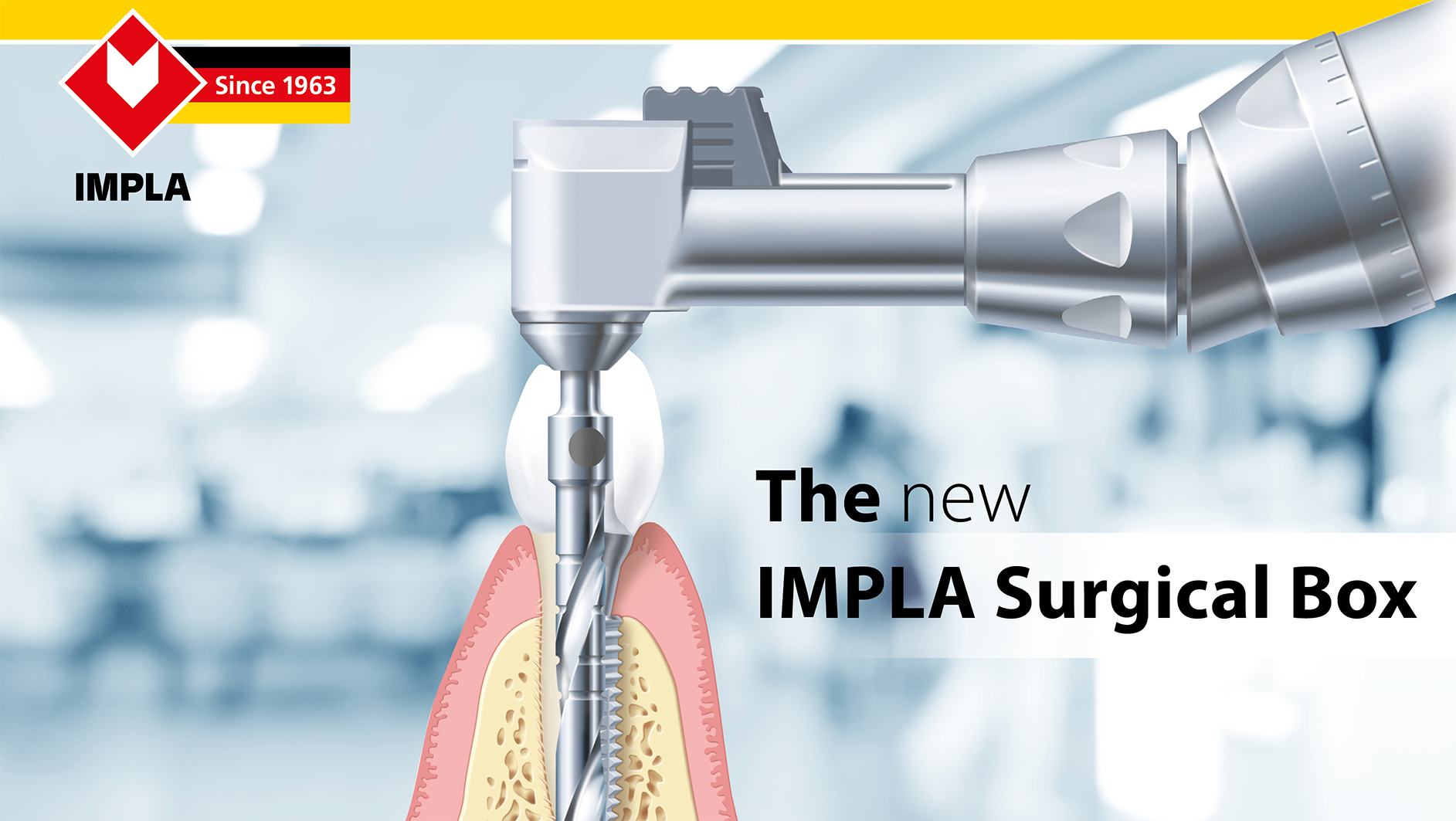 With its modular system, the new IMPLA Surgical box can be adapted to your individual needs. The modules are combined to provide the user with all resterilizable surgical instruments which are necessary for the insertion of any implant from our seven implant lines.
The drills are arranged in the order they are needed for the implantation process. What's more, they are color-coded in accordance with the implant diameters. This arrangement ensures a safe and well organized procedure.The drills stand out with their optimal cutting capacity which facilitates a precise and atraumatic preparation of the osseous implant bed. All drills, counter sink cutters and thread cutters have been designed without internal cooling to keep the cleaning process easy, quick and safe.
Optionally available: Depth stops for all pilot drills and enlargement drills. Those provide more safety and control, even in anatomically difficult situations. All trays come completely without silicone plugs – for a maximum in hygiene.
Surgery
IMPLA surgical accessories will enable you to insert IMPLA implants precisely and safely.
Thanks to the systematically designed IMPLA surgery box, you and your assistance will always be able to keep track of everything.
There is no longer any need for time-consuming switching from one tray to another. The surgical tools, the implants and the prosthetic components all exhibit an extremely high degree of manufacturing precision. This means an extraordinary level of safety for you and your patients. Below you will find detailed information about the IMPLA surgery box, drills, insertion tools, accessories and the IMPLA implant drill protocols. You will also find the different impression-taking components of the system in this part.


Your benefits:
Cost-efficient – Only buy those instrument that you will really need.
Easy handling – The clearly structured setup ensures an easy handling.
Intuitive – The user is lead easily through the procedure by the standardized color code.
Future-proof – Adapt your surgical kit according to your individual needs.
Hygienic – No silicone plugs for a maximum in hygiene.
Neat– No disorder, no danger of confusion because of the clearly visible markings.
One of a wide variety of variants: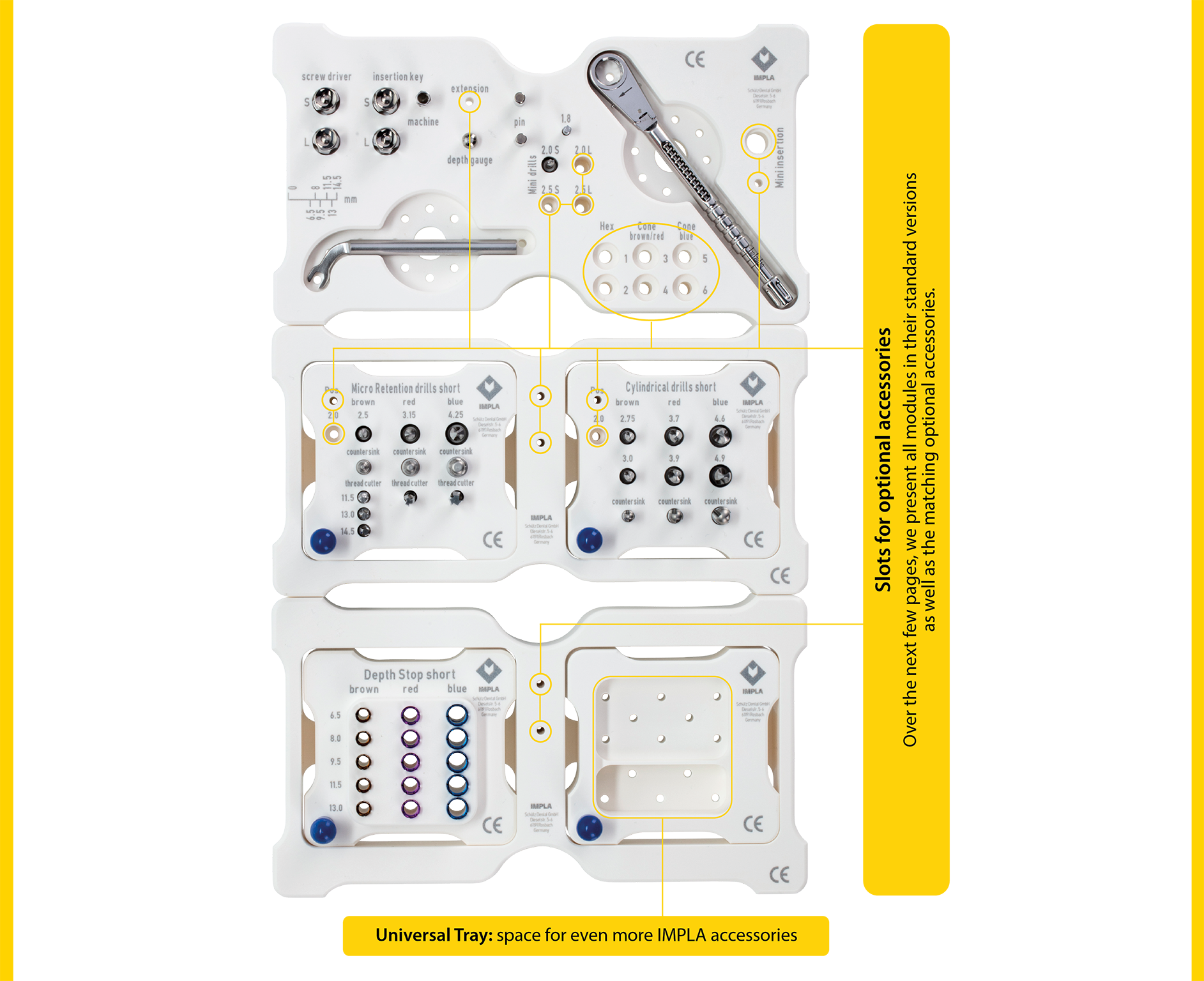 Find out more about the new IMPLA Surgical Box
Read now!